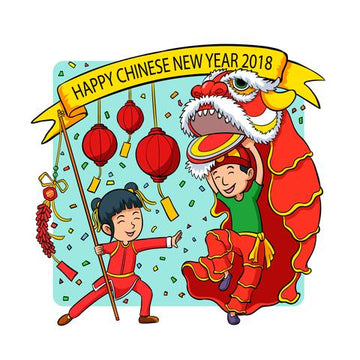 Chinese New Year is just around the corner. We all know festive season is a joyous time for us to celebrate, to get together with family and friends and eat lots of yummy food. However, have you considered how your pets feel during these joyous times? The noise, the large crowds and lack of resting time can be stressful on them. 
Here are 5 ways we have compiled that may help your pet to enjoy the holidays too. After all, this is the Year of the Dog, and our furkids should feel like the VIP that they are. 
1. Exercise and play time
As busy as we will be with all the CNY rituals, festivities and visiting, remember to allocate time for their usual daily walks and/or play time. Dogs have high levels of energy that need to be spent and more often than not, we are not able to bring them along to all the places that we visit. So, although it is a holiday, we actually spend less time with our furkids than we would on a normal weekend and this makes daily walks and runs all the more crucial. 
Tip: Set your alarm for an extra 30 minutes to take your dog out in the morning before you head out the door for visitings. Give them treats and use the time to reinfore some training such as sit, stay or roll-over. The short training time can be seen as play time with your furkids. 
2. Always respect the hosts 
As pet parents, we would love to be able to bring our dogs out with us everywhere we go. However, we must also respect that there will always be the odd person that just do not appreciate the sloppy kisses and doe-eyed looks our furkids lovingly give out. So, always enquire (nicely) if you are allowed to bring your furkid along when visiting. And if your dog has a habit of marking territory or peeing when excited, consider the many beautifully patterned manner belt to avoid any embarrasing scenes. 
Tip: Put baby diaper on your dog, followed by a manner belt. 
3. Be prepared for emergencies
Bringing your dogs out is the same as people bringing their baby out. Have a nanny bag ready. Some essentials to put into the nanny bag are: cloth for wiping up dirty feet or slobbery mouth, water bottle or water bowl, change of diaper and wet wipes. 
Tip: Consider your own dog's behavior and habits. Pack your nanny bag accordingly. 
4. Crates / play-pens / enclosed room
If you are hosting a gathering in your house, and your dog is not comfortable with the sudden large crowd, consider putting your dog in a crate, a play pen, or even behind closed door in a room away from the noise. An agitated and stressful dog is the last thing you want to worry about when you are hosting a party. 
Tip: Try placing your dog in a room that it is familiar with (ie. your bedroom - your scent will comfort your furkid), place its favorite toy, cushions, rugs etc that will keep it comfortable. Keep the room light to a minimum and close the curtains in case of fireworks 
5. Keep an eye on anyone feeding your dog treats
Dogs have one talent, and that is to beg for food (and scratches too). They have mastered the art of 'sad puppy eye' look that makes unsuspecting humans feed them treats and scraps from the table. How to avoid this? There is only one way. Keep reminding your guests NOT to feed your dog. If reminders don't work, point No.4 above will have to come into play even if you have a well socialised dog. Because you don't want to end up with a sick furkid during the festive season when all clinics will be closed. 
Tip: No beating around the bush. Just be strict and keep reminding your guests. No means No. If you have a guest that just loves playing with your dog, provide them with a jar of your dog's treats (with a reminder not to over feed). 
Lets make this Chinese New Year a joyful holiday season for our furkids. All you need is a bit of preparation before hand. 
Gong Xi Fa Cai and Happy Year of the DOG!! Woof!